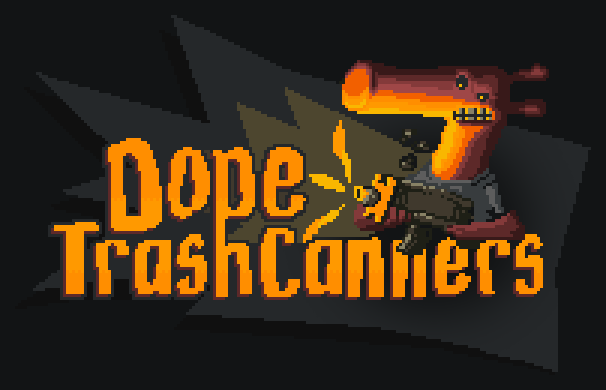 Dope TrashCanners
A downloadable game for Windows and Linux
Dope TrashCanners is an online multiplayer shooter, with a twist: each time you die, you gain a new skill.

Game made by the Punxel Team: Uubu (graphic), Detox (composer) and Louck (code).
We would be very grateful if you could leave a comment regarding our project. Your opinion is very important, for the project and for the next one :).

Have fun!
Warning: The master server is no longer up to date. However, it is still possible to play with your friends by IP address.

---
Features
Online multiplayer game, up to 4 players (with or without bots).
Deathmatch or Team Deathmatch, on 6 various maps.
30 different skills, you can get by dying.
6 primary weapons, 4 secondary weapons and 8 powerups, to be even stronger.
Crates and Bushes, to protect you, to hide, or to become vicious.
13 editable game parameters, to configure its game as we want.
Totally free!
---
Default Game Controls
W A S D / Z Q S D: Movement
Space / Left Shift: Dash
Mouse: Aim

Mouse - Left Button: Shoot (primary weapon)

Mouse - Right Button: Shoot (secondary/bonus weapon)
---
Discord
---
FAQ
If you encounter an issue with the game ("no one connect to my lobby", "I can't join a lobby", etc...) please read the FAQ topic, below.
Install instructions
Have fun!
If you encounter difficulties connecting to lobbies, don't hesitate to read the FAQ.